2018 NCAA Tournament | Open Practice, March 14th
share
Event Information
OPEN PRACTICE: Wed, March 14th
For detailed event, parking, transportation information & more, CLICK HERE
For Guest Services Information, View out A-Z Guide

Open Practice Day is free and open to the general public, and will last from 11:00am MST - approximately 6:20pm. Fans are permitted and encouraged to come and go throughout the day, but will be required to go through the security process on each re-entry of the arena.

DOORS OPEN:
10:00 a.m.

PRACTICE TIMES:
UNCG Practice: 11:00 a.m.
South Dakota State Practice: 11:45 a.m.
Gonzaga Practice: 12:30 p.m.
Ohio Statel Practice: 1:15.p.m.
Kentucky Practice: 3:25 p.m.
Arizona Practice: 4:10 p.m.
Davidson Practice: 4:55 p.m.
Buffalo Practice: 5:40 p.m.
TICKET INFORMATION for SESSIONS 1, 2 & 3
Tickets currently available for Session 2 on March 15th.
Be on the Road to the Final Four® with your family and friends at the 2018 NCAA Division I Men's Basketball Championship First/Second Rounds, March 15 & 17, 2018, at Taco Bell Arena, hosted by Boise State University.
We have sold out of Session 1 & 3 tickets for the 2018 NCAA Division I Men's Basketball Championship in Boise. Tickets for Session 2 may still be available through the NCAA Ticket Exchange.
NCAA Ticket ExchangeTM – Buy and Sell Official Tickets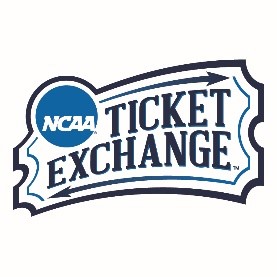 Tickets can now be bought and sold directly with other fans through the official NCAA Ticket Exchange. The NCAA Ticket Exchange allows fans to sell and buy official tickets online in an NCAA approved, safe and 100% guaranteed environment. Learn more about the NCAA Ticket Exchange.
NCAA, NCAA Ticket Experience and Share The Experience are trademarks owned by the National Collegiate Athletic Association. All other licenses or trademarks are property of their respective holders.
Read More
Related Links
Wed, March 14, 2018
11:00 AM
Tickets Available via Official NCAA Resale for 2nd & 3rd Sessions
OPEN PRACTICE DOES NOT REQUIRE TICKETS. We have sold out of Session 1 & 3 tickets for the 2018 NCAA Division I Men's Basketball Championship in Boise. Tickets for Session 2 may still be available through the NCAA Ticket Exchange. For ticket information, please contact the Boise State Athletics Ticketing Office: (208) 426-4737